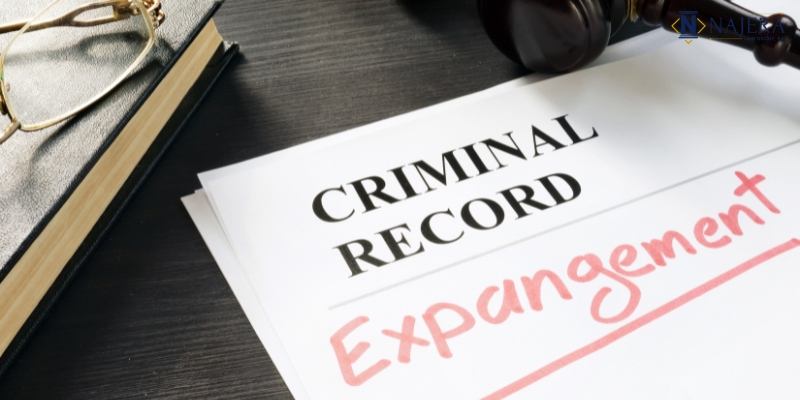 Pardons & Expungements
Expungement Attorney in Riverside, CA
Facing any criminal charge in California is a life-changing experience. Even seemingly minor offenses can carry lasting consequences that interfere with the defendant's life in various ways. For example, some people struggle to find employment because of their criminal records; others are incarcerated for extended periods and must not only contend with their records but also the need for job training and/or education to secure employment.
Legal Representation for Riverside, CA, Expungement Cases
A criminal conviction on your record can cause many problems for your future, but it is possible to have some arrest and conviction records sealed under certain circumstances. The expungement process can help people seal past criminal records so they no longer appear on employer background checks. In special cases, a pardon requested from the governor can serve a similar purpose with immediate effect, restoring rights the petitioner may have lost as a result of their conviction.
The Najera Law Group, P.C. understands how frustrating and disheartening it can be for a past criminal offense to continue interfering with your life in various ways. The expungement process is more detailed than many people expect, and having legal counsel guide you through this will make it far more likely to succeed. If you intend to petition for a pardon directly from the California governor, you will also need an attorney's assistance.
What Is an Expungement?
The expungement process in California can serve several functions that help a defendant move past the problems caused by the record of their offense. First, an individual can petition for expungement based on withdrawing a plea of "guilty" or "no contest." It is also possible for the petitioner to re-enter a plea of "not guilty," or they may seek to have the case dismissed.
Expungement is only available if the petitioner did not serve time in state prison for the offense and completed any probation assigned to them for the offense. If they did go to state prison for the offense in question but would have gone to county jail under the Realignment statute implemented by Proposition 47, they can still qualify for expungement. A petitioner is not eligible for expungement if they are currently charged with, on probation for, or serving a sentence for another criminal offense. Additionally, some criminal offenses are never eligible for expungement. If you are unsure whether the record you wish to have expunged is eligible, it's essential to consult a Riverside expungements attorney as soon as possible.
What Does the Expungement Process Entail?
If you want to have a criminal record expunged, you must first determine if the record in question is eligible. A Riverside expungements lawyer can review the details of the record in question to determine whether you should file for expungement. Your attorney can also ensure you have met other eligibility requirements, such as completing assigned probation and other terms of your prior sentence. It's important to note that if the petitioner violated any previously assigned probation, this might diminish their chances of securing an expungement.
Once the petition is complete, the petitioner files it with the court and awaits the hearing date. During their hearing, the judge will want to hear from the petitioner why they are seeking expungement and why they believe they deserve to have their record expunged. Approvals largely hinge on the discretion of the judges handling expungement cases in Riverside, CA. Petitioners may need to prove they meet the standard legal requirements for expungement and that they have completed some form of rehabilitation.
If granted, the judge will expunge the record in question, preventing it from appearing on future background checks from potential employers. It's important to remember that expungement can prevent a past criminal record from interfering with future job prospects. However, if the petitioner is later convicted of any other offense, the expunged record will still apply in their subsequent criminal court proceedings, potentially enhancing their penalty.
What Is a Pardon?
Pardons are similar to expungements in a few ways. While a pardon may not seal the record of a conviction, it may restore any rights the petitioner lost due to the conviction, such as the right to own firearms or the ability to sit on a jury. Pardon petitions are submitted directly to the Office of the Governor of California, and there is no requirement for the governor to respond to your petition within any specific timeframe. It can take a long time for the governor's office to respond, and your attorney can provide updates as new information becomes available.
How Can a Riverside Expungements Lawyer Assist Me?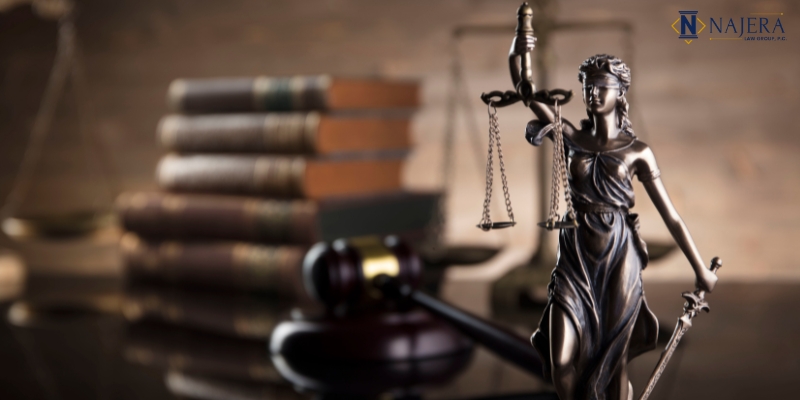 The expungement process requires completing various forms and submitting appropriate materials to the court for consideration alongside the petition. The average person is unlikely to succeed with their expungement case without the help of an experienced attorney. The expungement hearing can be daunting if the petitioner doesn't know what to expect or how to construct a compelling argument before a judge. Working with an experienced Riverside expungements lawyer dramatically improves their chances of success with the petitioner.
When it comes to pardons, some petitions take years to resolve. Essentially, petitions for pardons from the governor are reviewed at the convenience of the Office of the Governor of California. Your Riverside expungements attorney can help you file your petition, and it may be quite a long time before you hear any response. The Najera Law Group, P.C. can provide updates on our clients' pardon petitions and prepare them for any interactions with the governor's office their case may entail.
Contact Our Riverside Expungement Attorneys Today
The Najera Law Group, P.C. understands that it can be frustrating for anyone to attempt to navigate the expungement and pardon processes independently. However, if you are struggling in the aftermath of a past criminal offense that is interfering with your personal and professional life, we can help. Our team has years of experience with expungements and pardons and can provide individualized defense counsel for your case. Contact us today to schedule your consultation with an experienced Riverside expungements lawyer.