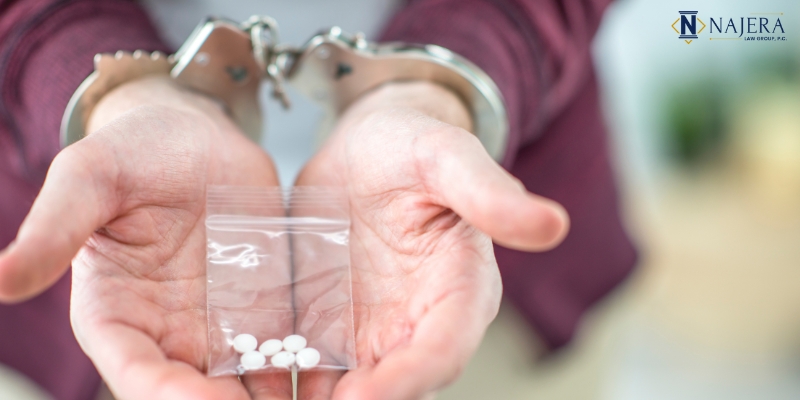 Drug Charges
Drug Crime Attorney in Riverside, CA
Drug-related offenses are some of the most commonly prosecuted crimes in the United States, and every state enforces a unique set of laws pertaining to drugs and the penalties for drug-related crimes. For example, California has some of the most relaxed drug laws in the country compared to many other US states, but this does not mean that anyone should take a drug charge lightly.
Defense Representation for Riverside, CA, Drug Offenses
If you are convicted of any drug-related offense in Riverside, CA, this can lead to harsher penalties than you might expect, including fines, jail time, and compulsory attendance in a substance abuse treatment program. In addition, the record of your conviction will also negatively impact your personal and professional life, potentially resulting in the loss of professional licenses and even child custody rights.
The Najera Law Group, P.C. is an experienced team of Riverside, CA, criminal defense attorneys offering defense counsel to clients facing a wide range of offenses, including drug-related crimes. If you or a loved one was recently arrested for a drug-related offense and faces arraignment in Riverside, a drug defense attorney is the best asset to have on your side. We can help you approach your case with greater confidence, secure a case dismissal if possible, or mitigate your penalty if necessary.
Benefits of Defense Representation in a Drug Offense Case
You mustn't underestimate the importance of reliable defense representation if you are charged with any criminal offense in Riverside, CA. Everyone has the right to legal counsel when charged with a crime, and it's essential to take full advantage of this right. After arrest, you have the opportunity to make phone calls, and you should contact an experienced Riverside drug defense lawyer as soon as possible to start working on your case.
The Najera Law Group, P.C. understands that every drug offense case is unique, and every defendant has different needs and concerns regarding the charges they face. Every defendant may also have unique opportunities for defense they may not recognize on their own. Our team has the resources and experience necessary to handle the most challenging drug offense cases with the harshest penalties. We can provide the individual attention your case demands to help you reach the best possible result.
Types of Drug Offenses in California
California was one of the first US states to decriminalize recreational cannabis for adults, but marijuana remains illegal at various levels in most other US states. It is legal for adults over 21 in California to purchase, possess, and consume marijuana and marijuana products with a few applicable restrictions. It remains illegal for anyone to operate a motor vehicle under the influence of marijuana, and cannabis must be purchased from state-licensed dispensaries, not off the street.
Regarding other illicit substances such as heroin, cocaine, methamphetamine, and hallucinogens, penalties for drug-related offenses hinge on the Schedule of the drug. However, California lawmakers recently changed the way many drug-related offenses are prosecuted, reducing many possession-related offenses to no higher than the misdemeanor level. Despite this, anyone facing drug charges should do their utmost to avoid conviction, which means hiring an experienced Riverside drug defense attorney to represent them.
Drug possession is the most common drug offense prosecuted in California, characterized by the unlawful possession of controlled substances intended for personal use. A more severe charge applies if evidence indicates the defendant planned to sell the drugs in question, which is possession with intent to sell. In addition, if the defendant transported illegal drugs across county or state lines, they face prosecution for drug trafficking, potentially in federal court. Finally, when a defendant is charged with drug manufacturing, it means they operated an illegal manufacturing process of creating refined illicit drugs like crack-cocaine or crystal methamphetamine.
The penalties a defendant may face in any case involving drug-related offenses depend on the type of drug in question, the quantity of the drug, and any mitigating or aggravating factors present. For example, if a defendant charged with simple possession proves they struggle with a substance abuse disorder, they could qualify for diversionary or alternative sentencing. Alternatively, if a defendant committed any additional offenses alongside their drug charge or has a record of previous criminal convictions, these factors work against them and enhance their penalties. Many defendants face heavy fines, jail time, loss of constitutional rights, and compulsory substance abuse treatment upon conviction.
What to Expect From Your Riverside Drug Defense Lawyer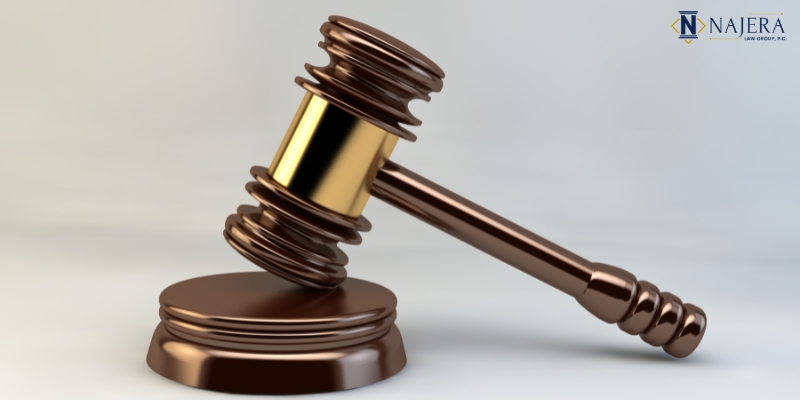 An experienced defense lawyer can help a client avoid conviction if the prosecution fails to establish guilt beyond a reasonable doubt. It's also possible for a defendant to avoid conviction by establishing an affirmative defense, such as a lack of knowledge that illegal drugs were in their possession or wrongful arrest. Ultimately, every defendant will face unique challenges and have different opportunities for defense. Therefore, working with a Riverside defense attorney who can help you capitalize on your available defenses is vital.
Contact Our Riverside Drug Crimes Attorneys Today
The Najera Law Group, P.C. has years of experience representing clients in drug-related criminal cases in the Riverside, CA, area. We know how local prosecutors handle these cases and the challenges most defendants face in criminal court. Our goal in every case we accept is to help our clients secure a case dismissal if possible or mitigate their penalty when a conviction is unavoidable.
The sooner you secure legal counsel for your drug offense case, the better your chances are of securing a favorable outcome. Contact the Najera Law Group, P.C. to schedule your consultation with an experienced Riverside drug defense attorney.