E. Steve NajeraFounding Attorney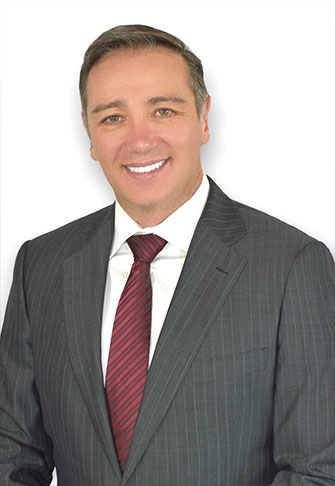 Focused on Your Case
Najera Law Group, P.C., A Professional Corporation
Founder | October 2021- Present
Lead counsel on all family law matters.
Lead counsel on all criminal matters.
Conduct professional research on the law, analyze the facts of each unique case, and prepare motions to file with the court and argue.
Attend Continuing Legal Education to stay updated with recent changes in the law.
Represent clients at Domestic Violence Restraining Order hearings.
Past Employment Positions
Orange County Public Defender
Deputy Trial Attorney | December 2003 – December 2007
Represented clients in both misdemeanor and felony matters. Conducted professional research and analyzed and evaluated the facts to prepare a defense strategy.
Trained legal interns, ensuring that all policies and procedures were fully followed.
Represented parents in Dependency court, where I advocated to maintain parental rights intact and reunify families.
Recognized with the distinguished Don Simm's Trial Attorney of the Year award.
Los Angeles County Alternate Public Defender
Deputy Trial Attorney | December 2007 – October 2021
Represented clients in complex serious and violent felony litigation.
Conducted professional research, analyzed the facts and the law to develop the best defense strategy for each client.
Consulted, interviewed, and hired experts to testify in felony trials.
Developed investigative strategies and would assign tasks to Senior investigators.
Coordinate with experts and prepare mitigation packages in preparation to negotiate with the District Attorney's office.
First chaired multiple homicide trials.
COMMUNITY OUTREACH
Co-Founder of Phoenix Running Club / Mentor – Sylmar Juvenile Detention Center
Guest Speaker to at-risk youth for different inner-city programs
EDUCATION
Bachelor of Arts – Philosophy – 1994

University of California, Santa Cruz – Santa Cruz, California

Juris Doctorate – 2003

Western State University College of Law – Fullerton, California
ADMITTED
California State Bar – 2003
United States District Court – Central District – 2021
Facing Legal Challenges?
If you or someone you love is facing legal challenges in criminal defense or family law, it is imperative to acquire legal representation as soon as possible. Bring a trusted and proven attorney to your team. Najera Law Group, P.C. to start your Riverside consultation today.